When is my next collection?
Please note: This tool only applies to residential collections.
Put your bins out by 6am on collection day and ensure the rubber clips are secured.
Refresh your browser if a prior date displays.
Got an issue you need help with?
How it works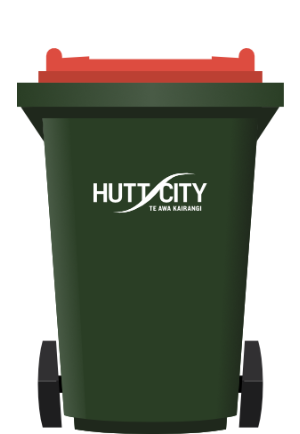 I'm your rubbish bin / ipupara
This bin has a red lid and is collected weekly.
YES
Any household items that cannot be reused or recycled.
NO
Hot ashes or liquid
Hazardous waste such as large batteries and gas bottles.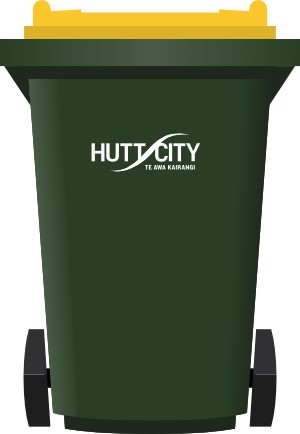 I'm your mixed recycling bin / ipu hangarua
This bin has a yellow lid and is collected fortnightly, alternating with the glass crate.
YES
Plastic containers marked with the recycling numbers 1,2, and 5 (look for the triangle on the bottom)
Paper and cardboard
Tins and cans
NO
Glass
Batteries
Lids
Drink cartons / Tetrapak
Polystyrene
Plastic bags, cling film and soft plastics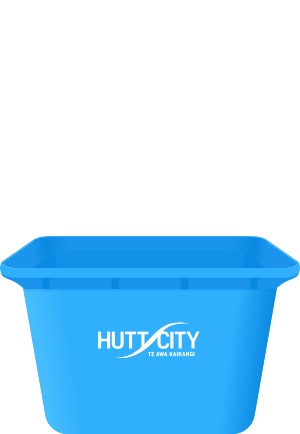 I'm your glass recycling crate / pouaka karāhe
The blue crate for glass is collected fortnightly, alternating with the mixed recycling bin.
YES
NO
Lids
Tableware and Pyrex
Broken glass
Light bulbs
Mirrors or window glass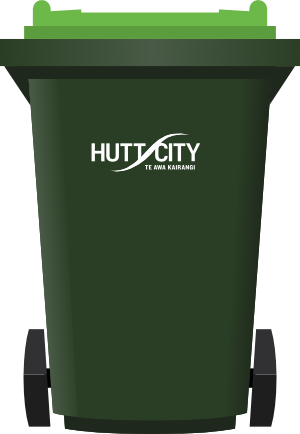 I'm your green waste bin / ipupara tupu
This bin has a green lid, and is collected every 4 weeks. Use it for garden waste only.
YES
Grass clippings
Plant cuttings
Wood cuttings smaller than 20cm diameter
Flax and cabbage tree leaves
NO
Rubbish
Nappies
Concrete or stone
Food waste
How do I put the bins out?
Your bins should be out on the kerb by 6am on your collection day, or put them out the evening before.
Place your bins as close as possible to the kerb with the council logo facing the road, and half a metre between each bin or crate. Your glass crate should be next to the bins, not behind or in front.
Please keep lids closed with the latches fastened. If you can't close the lid, the bin is too full and might not be collected.
Remember: We can all work together to make sure the bins don't block footpaths or driveways.
Flats, shared driveways and cul-de-sacs
If you can't fit your bins outside your property, have a chat to your neighbours. Together you can find a safe place to put them for collection. This could mean some residents have their neighbours' bins outside their property on collection day.
More Questions?
Check our FAQ's
Why are we doing this?
We're on the move to a sustainable future.
We've got to care more about producing less waste, recycling more and reducing our carbon emissions. This new service will contribute to a cleaner, more beautiful, more sustainable Lower Hutt that's too good to waste.